UTILITY PERSPECTIVES
IS HOSTED BY:
What makes Utility Perspectives the most inspiring industry event of the year is the opportunity to exchange dialogue with some of the most notable CEOs, COOs, Chairmen and other top executives representing the industry's most influential organizations. Join the conversation with these organizations.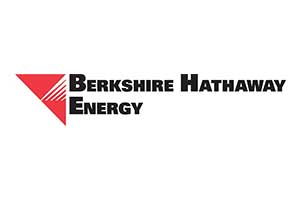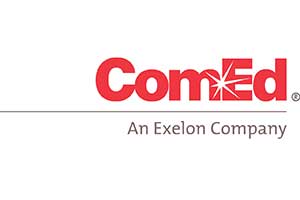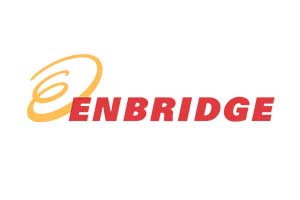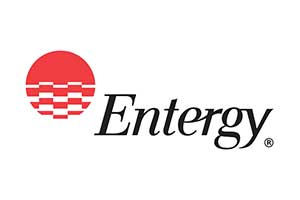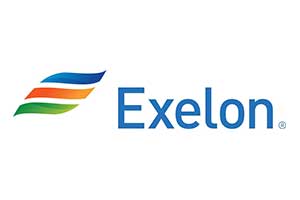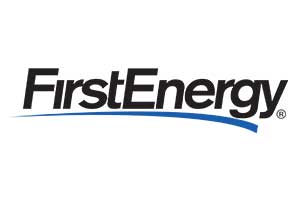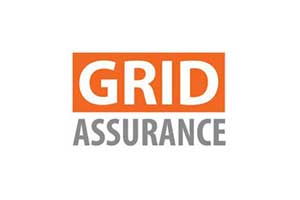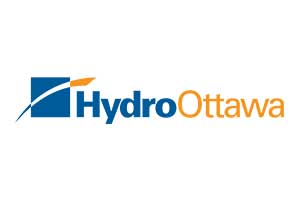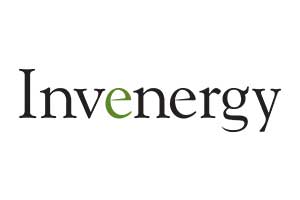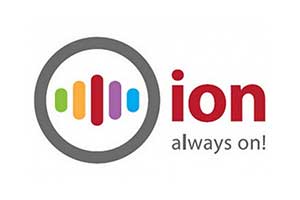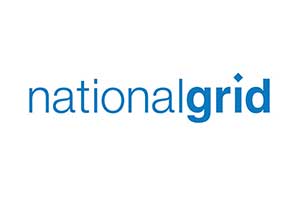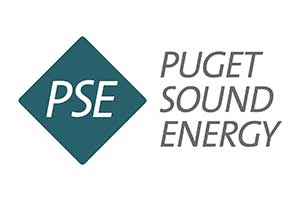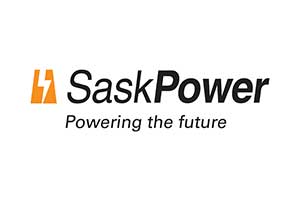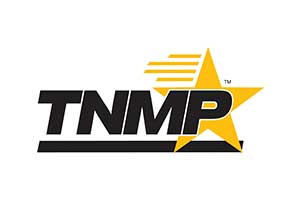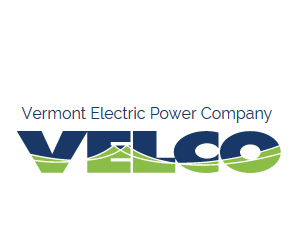 PAST UTILITY PERSPECTIVES – 2018
JOIN US IN CHARLESTON, SOUTH CAROLINA
Complete and submit the following form to register for Utility Perspectives 2021.
All fields marked with a star (*) are required.
WE LOOK FORWARD TO SEEING YOU IN CHARLESTON, S.C.
AGENDA PREVIEW
 

Welcome to

Charleston

Bob Blue, Dominion – President & CEO

 

Local

C

harity

Introduction

Bob Blue

& Duke Austin

M

–

1

Energy 2040

Pat Wood & Bob Blue

M – 2

Unlocking our Domestic Clean Energy Supply

 

 

Featured Speaker

 

 

Lunch

 

M –

3

Cybersecurity

Ann E. Rondeau, Ed.D.; Vice Admiral, U.S. Navy (Ret.)

M – 4

Gas Distribution Panel

Karen Harbert, President & CEO, AGA

M – 5

The Energy Workforce of the Future

 

M – 6

Planning for Resilience

 
| | | |
| --- | --- | --- |
|   | Welcome |   |
| T – 1 | Challenges and Opportunities of an Integrated Electric Future | Doug Scott, Great Plains Institute |
|   | Featured Speaker |   |
| T – 2 | ESG / Diversity | Paula Glover, President, Alliance to Save Energy |
| T – 3 | 5G / Telecom |   |
|   | Closing Comments |   |
2020 PANEL DISCUSSIONS AND SPEAKERS
SUNDAY, OCTOBER 4
Speakers
Welcome to Washington, DC: Jeffrey W. Martin, Chairman and Chief Executive Officer, Sempra Energy
Introducing the Monarch School: Jeffrey W. Martin and Duke Austin
Featured Speaker: Chairman Neil Chatterjee, Federal Energy Regulatory Commission
Featured Speaker: Toby Eduardo Redshaw, Senior Vice President, Enterprise Innovations and 5G Solutions, Verizon
Global Trends and the Impacts on North American Infrastructure | M – 1
Global trends will impact energy delivery companies and developments at the national, regional and local levels across North America.   This panel will discuss global influence on North America's infrastructure development and what impacts it may have on energy delivery.  Topics in the discussion will include global trade, renewable energy development, government policy and the diverse workforce required to deliver.
Moderator: Nora Mead Brownell – Chair of the Board, PG&E Corporation
Panelists:
• Lisa Barton, Executive Vice President Utilities, AEP
• Siegfried Kiefer, President and Chief Executive Officer, ATCO
• Steven Powell, Executive Vice President, Operations, Southern California Edison
• Caroline A. Winn, Chief Operations Officer, San Diego Gas & Electric

Grid Investment and Infrastructure Strategies | M – 2
Utility infrastructure owners are investing capital to secure their assets in order to maintain and upgrade the integrity of their systems. As aging infrastructure and investing in grid modernization is paramount, asset owners are working towards a strategy to meet the demands of a modern infrastructure provider. Other challenges include rising global temperatures resulting in changes in rainfall, increased flooding, droughts, severe heat waves and an increase in storm intensity and frequency.  All these and many more factors are requiring asset owners to invest heavily to maintain system integrity.
Moderator: Cristin Lyons, Partner and Energy Practice Lead, Scott Madden Management Consultants
Panelists:
• J. Tyler Anthony, Senior Vice President and Chief Operations Officer, PEPCO Holdings, LLC
• Robert (Bob) M. Blue, Executive Vice President, President and Chief Executive Officer, Power Delivery Group, Dominion Energy, Inc.
• Shawn Schukar, Chairman and President, Ameren Transmission Company
• Lloyd M. Yates, Executive Vice President, Customer and Delivery Operations and President, Carolinas Region, Duke Energy
• Scott Drury, President, San Diego Gas & Electric
Electric Distribution: The Renewed Focus | M – 3  
As the future of electric distribution lies in an environment of technological change and ambitious public policy requirements, the electric industry has the monumental task of discovering the technologies and business models that achieve society's goals at the lowest cost to consumers.  Aging electric distribution systems are requiring unprecedented investment at a time of minimal population growth, energy efficiency and technological advances.  This aging infrastructure also holds the keys to great value in an age of 5G and the ever changing world of mobility that is connected, heterogeneous, intelligent and personalized. This panel will discuss how the world is moving from the century of the automobile to the century of mobility.
Moderator: Pat Wood III, Former FERC Chairman and Wood Group
Panelists:
• Ivan Vancas, Regional Vice President, Distribution Operations, Xcel Energy
• Rudy Garza, Senior Vice President, Distribution Services and Operations, CPS Energy
• Wayne Stensby, Managing Director, Electricity, ATCO
• Rick Riley, Senior Vice President, Distribution Operations & Asset Management, Entergy
• Aaron Zahn, Managing Director and Chief Executive Officer, JEA
Telecommunications and the Future of 5G | M – 3.5  
With 5G technology rapidly advancing, there are different perceptions around the development of 5G communication and the impact it could have on society. This panel will help us better understand 5G initiatives and how they relate to infrastructure owners in North America – as well as explore the confluence of technologies between utilities and telecommunication companies to enhance our industries.
Moderator: Thomas Seitz, Senior Partner, Houston, McKinsey & Company
Panelists:
• Toby Eduardo Redshaw, Senior Vice President, Enterprise Innovation and 5G Solutions, Verizon
• Gerry Lawlor, Vice President, Fixed Broadband Services, T-Mobile
• Phil Kelley, Senior Vice President, Corporate Development and Strategy, Crown Castle International
North American Transmission Pipeline Infrastructure | M – 4
Pipelines provide the critical link between North America's abundant supplies of natural gas, crude oil and NLGs to consuming markets.  The shale revolution, the evolving price of oil, pipeline flows and the challenges of pipeline construction all play a role in infrastructure development.  This panel will discuss these topics, as well as pipeline safety and the drivers behind an increase in natural gas demand for electric power generation.  Panelists will also discuss the current infrastructure development of LNG facilities and the export market.
Moderator: Donald Santa, President and Chief Executive Officer, INGAA
Panelists:
• Stanley (Stan) Chapman, Chairman, TC PipeLines GP, Inc. and Executive Vice President and President, U.S. Natural Gas Pipelines, TransCanada Corporation
• Crystal Heter, President, Rockies Express Pipeline LLC, Tallgrass Energy Partners LP
• Andrew Harrington – Vice President, Projects – Enbridge
• George Lidgett – Managing Director, Pipelines and Liquids, ATCO
• Micheal Dunn – Executive Vice President and Chief Operations Officer, Williams
Workforce Development, Diversity and Inclusion | M – 5
Workforce development is critical to the success of our industry as we continue the unprecedented infrastructure buildout across North America. This is best accomplished by the initial recruitment process, the value of ongoing workplace education and ongoing skills development. The goal of workplace development is to place workers in jobs where there are career development opportunities and to nurture that development to ensure the industry has an adequate supply of qualified individuals to meet the demands. Casting a wide net while utilizing diverse recruiting pools to attract and retain top talent is essential. Panelists will discuss this and other topics crucial to workforce development.

Moderator: Aaron Howell, President, Northwest Lineman College
Panelists:
• Marketta L. Franklin-Thomas, Director Transmission Learning & Developmental Programs, AEP
• Kristen Senechal, Executive Vice President, Transmission, Lower Colorado River Authority
• Dr. Dana Gibson Hoyt, President, Sam Houston State University

MONDAY, OCTOBER 5
Speakers
Featured Speaker: Honorable Philip Moeller, Executive Vice President, Business Operations Group and Regulatory Affairs, Edison Electric Institute
Infrastructure Security for the Future | T – 1
The electric power and pipeline systems as a whole are more vulnerable to physical and cyber threats and weather-related events today than ever before.  Electric and pipeline industries have been working extensively on innovative technologies that can help ensure the resilience of the grid and policies that support resilient system operation. This panel will discuss efforts directed toward improving the resilience, reliability and security of the energy delivery systems. For example, cyberattacks require a constant upgrading of new cyber operational tools, preventing attacks and not just identifying them. As infrastructure owners around the world are spending billions of dollars per year to improve resilience, this panel will also discuss how to prioritize investments to best secure our infrastructure services.
Moderator: Eric John – Quanta Technology
Panelists:
• Will Speer, Vice President, Electric Engineering and Construction, San Diego Gas & Electric
• Shay Bahramirad, Vice President, Engineering and Smart Grid, ComEd
• Jim Laurito, Executive Vice President, Business Development and Chief Technology Officer, Fortis Inc.
• Gordon van Welie, President and Chief Executive Officer, ISO New England Inc.
• Joseph Woomer, Vice President, Grid and Technical Solutions, Dominion Energy
Gas Distribution Panel | T – 2
America's natural gas utilities add one new customer every minute of every day. Natural gas utilities nationwide add 630,000 customers each year on average. More houses and businesses in the United States use natural gas today than ever before, and the numbers continue to increase.  Natural gas is delivered to customers through a 2.5 million mile underground pipeline system. This includes 2.3 million miles of local utility distribution pipelines and 300,000 miles of transmission pipelines that stretch across the country. America's natural gas utilities invest $824 every second on enhancing the safety of the natural gas transmission and distribution systems, according to the American Gas Association.  With such a large infrastructure system comes challenges, and this panel will discuss how they are addressing those challenges to keep a safe and reliable infrastructure system.
Moderator: Karen Harbert, President and Chief Executive Officer, American Gas Association
Panelists:
• Peter Kenny, Vice President of Gas Transmission and Distribution Construction, PG&E Corporation
• Chuck Shafer, Senior Vice President, Engineering and Gas Support, NiSource
• Jimmie Cho, Chief Operating Officer, Southern California Gas Company
• Victor Gaglio, Senior Vice President and Chief Operating Officer, Piedmont Natural Gas Business, Duke Energy

Electric Transmission Panel | T – 3  
The North America transmission grid is the critical infrastructure backbone of energy transportation.  New transmission continues to help meet the challenges of generation retirement, renewables on the grid, competitive growth, and population and economic growth factors. This panel will address the challenges of permitting and building transmission in light of new and developing regulatory requirements.  The group also will peer into the next decade and see how transmission may look different with a changing world.
Moderator: Mark Bridgers, Principal, Raleigh, Continuum Capital
Panelists:
• V. Nelson Peeler, Jr., Senior Vice President and Chief Transmission Officer, Duke Energy
• A. Wade Smith, Senior Vice President, Grid Development, AEP
• Kristie Barton, Power Delivery Services Manager, Alabama Power Company
• Samuel L. Belcher, Senior Vice President and President, FirstEnergy Utilities
• David Geier, Senior Vice President, Electric Operations, San Diego Gas and Electric

AGENDA, DISCUSSIONS, PANELS, AND ENTERTAINMENT
CONTACT US
This site will be updated regularly as speakers and panels are confirmed for the October 2021 event.
Please check back for updates, further details and registration information. Thank you!
For registration help and information on the 2021 event activities and schedule, contact Jacqui Weigman at 832-570-2043.
If you have additional questions or suggestions about Utility Perspectives, contact Matt Mikeska at 630-729-4132.
MEET YOUR HOST: