AGENDA
Breakfast – Vineyard Terrace
6:30 A.M. – 8:00 A.M.
Meeting Convenes – Vice President of Safety Health Environmental & Quality – Quanta Services
8:00 A.M.
Opening Comments – Duke Austin, President & CEO – Quanta Services
8:10 A.M.
Welcome to Napa – Patti Poppe, CEO – PG&E Corporation
8:30 A.M.
Local Charity Introduction – Duke Austin, Patti Poppe & Hands Across The Valley
9:00 A.M. – 9:15 A.M.
Unprecedented Change – Taking It To a New Level

Moderator

The Honorable Patrick Wood III, CEO – Hunt Energy Network

Panelists

Patti Poppe, CEO – PGE | Rod West, Group President, Utility Operations – Entergy | Lloyd Yates, President and CEO – NiSource

Synopsis

The electric and gas sectors are evolving at an unprecedented pace. The three-pronged challenge of managing the clean energy transition, ensuring reliable service, and providing affordable power all land on the desk of the CEO. This is all happening at a time when significant weather events are placing the resiliency of our systems at the center of stakeholder and policy debates. During this panel, we will discuss the trade offs required and opportunities presented in this dynamic time.
9:15 A.M. – 10:15 A.M.
Break
10:15 A.M. – 10:45 A.M
Unlocking the Clean Energy Transformation

Moderator

Heather Zichal, President and CEO – American Clean Power Association

Panelists

David Carroll, Chief Renewables Officer – Engie North America Inc. | Craig Cornelius, CEO – Clearway |  Mike Garland, CEO – Pattern Energy | Ryan Pfaff, EVP of Grid and Distribution Scale Power – EDF Renewables North America

Synopsis

Support for renewable energy is high across government, the private sector and the public. However, roadblocks to deployment seem to arise at every turn. How will we achieve our clean energy future in time to meet our carbon reduction goals in the electric sector?
10:45 A.M. – 11:30 A.M.
Featured Speaker – Peter Zeihan, Geopolitical Strategist

Peter Zeihan is an expert in geopolitics: the study of how place impacts financial, economic, cultural, political and military developments. He presents customized executive briefings to a wide array of audiences which include, but are not limited to, financial professionals, Fortune 500 firms, energy investors, and a mix of industrial, power, agricultural and consulting associations and corporations. Mr. Zeihan has been featured in, and cited by, numerous newspapers and broadcasts including The Wall Street Journal, Forbes, AP, Bloomberg, CNN, ABC, The New York Times, Fox News and MarketWatch.

View Peter Zeihan's UP 2022 Presentation here

11:30 P.M. – 12:30 P.M.
Lunch – Carneros Ballroom
12:30 P.M. – 1:30 P.M.
Transmission –The Ultimate Enabler of Decarbonization

Moderator

The Honorable Neil Chatterjee, Advisor – Hogan Lovells

Panelists

Michael Lamb, SVP Transmission – Xcel Energy | Shawn Schukar, President and Chairman – Ameren |  Toby Thomas, SVP Energy Delivery – AEP Energy Delivery

Synopsis

Recent policy has recognized transmission as critical infrastructure worthy of investment. The Bipartisan Infrastructure & Jobs Law has provided new incentives to enhance and expand transmission infrastructure, much of which will directly enable clean energy projects. What now?
1:30 P.M. – 2:15 P.M.
The Critical Role of Natural Gas in the Energy Transition

Moderator

Karen Harbert, CEO – American Gas Association

Panelists

Jimmie Cho, COO – Southern California Gas Company | Micheal Dunn, COO – The Williams Company | Luke Littiken, SVP Gas – Xcel Energy |  | Ross Turrini, COO NY Gas – National Grid – National Grid

Synopsis

America's natural gas utilities and pipeline operators are balancing the complexity of renewable power integration, evolving federal, state and local policies & regulations and increased ESG expectations. The natural gas industry is embracing GHG reduction and decarbonization goals with investments in technology, existing infrastructure upgrades, renewable natural gas, and hydrogen all while facing challenges with soaring inflation, supply chain disruptions and regional electrification movements. This panel will discuss the critical role that natural gas and the existing infrastructure will play in the transition to a clean resilient energy future.
2:15 P.M. – 3:15 P.M.
Break
3:15 P.M. – 3:30 P.M.
Importance of Technology to Address Industry Needs

Moderators

Nora Mead Brownwell, Founding Partner – Espy Energy Solutions LLC

Panelists

Ed Baine, President – Dominion Energy Virginia | Michael Pesin, Deputy Assistant Secretary – U.S. Department of Energy | Joe Svachula, SVP Transmission & Compliance – Exelon Corporation | Erik Takayesu, SVP – Southern California Edison

Synopsis

Electricity is becoming ever more essential to achieve societal and economic goals. Given the breadth of needs facing utilities –including reliability, resilience, affordability, and decarbonization–setting the right framework for technology investment is essential to establishing priorities to address these challenges. This panel brings industry leaders speaking to practical examples and experience of how utilities can incorporate new and emerging technologies into its investment plans while balancing the many customer needs and requirements.
3:30 P.M. – 4:15 P.M.
Distribution – New Requirements and Emerging Risks

Moderator

Scott Aaronson, Senior Vice President, Security and Preparedness – Edison Electric Institute

Panelists

Joe Bentley – SVP, Electric Engineering | Scott Doyle, EVP Utility Operations – CenterPoint Energy | Matt Ketschke, President – Con Edison of New York

Synopsis

We're seeing significant investment in our distribution systems to modernize the grid, provide sustainable resiliency and reliability solutions and integrate new customer/utility distributed energy resources. However, the industry faces headwinds in deploying capital, from supply chain issues, labor shortages, extreme weather conditions, rising natural gas prices, etc. How does the industry prioritize investments as the distribution grid is upgraded to meet evolving customer needs?
4:15 P.M. – 5:00 P.M.
Closing Comments & Adjourn
5:00 P.M. – 5:15 P.M.
Breakfast – Vineyard Terrace
6:30 A.M. – 8:00 A.M.
Meeting Convenes – Matt Compher, Vice President of Safety Health Environmental & Quality – Quanta Services
8:00 A.M.
Opening Comments – Duke Austin, President & CEO – Quanta Services
8:05 A.M.
The Continuing Evolution of DEI: The Impact of Economic Inclusion

Moderator

Ralph Cleveland, President & CEO – AABE

Panelists

Cy Richardson, SVP – National Urban League | Traci R. Scott, Vice President Workforce Development Division – National Urban League FOR DEI | Lloyd Yates, President and CEO – NiSource |

Synopsis

The Utility Industry has long led the efforts to diversify and develop supply chains. The value proposition is evident, and utilities have been at the forefront of identifying, mentoring and developing diverse businesses throughout the procurement process. With the anticipated growth in projects and spending related to the Energy Transition, utilities and their partners are being called upon to make "economic inclusion" a reality as a part of this transition. From a broad sense, "inclusion" is considered the intersection of three elements: Social Inclusion, Political Inclusion, and Economic Inclusion. The focus on "economic inclusion" has grown from the work of organizations like the World Bank and The Rockefeller Foundation. These institutions maintain that investments in expanding opportunity helps create economic growth that is lasting and sustainable. The panel will explore the future state of supplier diversity and development through the lens of "economic inclusion."
8:15 A.M. – 9:00 A.M.
Featured Speaker – Travis Hester, Chief EV Officer, General Motors

Travis has 26 years with General Motors. He has a diverse background, uniquely experienced in Go-To-Market Sales strategies and Product Development. Key roles have included President & Managing Director GM Canada, VP Global Product Development, and Chief Engineer for multiple brand/car lines. A change agent within GM, Travis has a passion and proven track record for strategy, innovation, and introduction of new technology. His notable achievements include Super Cruise – GM's 1st Automated Driving System, the world's first Rear Camera Mirror, managing the successful outcome of the Canadian Union negotiations in 2019 & his work transforming GM's approach to eCommerce in 2021.

View Travis Hester's UP 2022 Presentation here

9:00 A.M. – 9:45 A.M.
Break
9:45 A.M. – 10:15 A.M.
Broadband For Everyone

Moderator

Gary Bolton, President & CEO – Fiber Broadband Association

Panelists

Steve Mitchell, SVP – Corning Incorporated | Staci Pies, VP Public Policy and Government Affairs – Crown Castle | Bob Thompson, Founder and CEO – Underline

Synopsis

As communities, schools and enterprise companies begin to plan their approach to post-pandemic operations the key infrastructure requirement will be access to broadband. The three main drivers that have emerged are people working from home, attending school through remote learning and telemedicine appointments with their doctors. Rural Digital Opportunity Fund (RDOF), Infrastructure Investment and Jobs Act, Broadband Equity, Access and Deployment (BEAD) are just a few of the funding strategies set up to address digital divide and rural broadband availability. Additional challenges that we will face are finding the skilled teams to design, engineer and construct these networks. Over the next hour or so we will discuss what will be required to determine eligibility for funding and how to support both non-traditional telecom operators and experienced ISP's scale efficient processes to build broadband infrastructure and leverage current infrastructure as much as possible.
10:15 A.M. – 11:00 A.M.
Electrifying Our Lives

Moderator

Phil Moeller, EVP – Edison Electric Institute

Panelists

Jason Glickman, EVP Engineering, Planning & Strategy – PG&E Corporation | Dennis Kish, COO - EVgo | Joe Woomer, Vice President – Dominion Energy

Synopsis

Consumer demand is changing our infrastructure landscape –including how much, when, and where we need electricity. Customers are requiring more flexibility and cleaner sources of energy. What do we need to do to keep up?
11:00 A.M. – 11:45 A.M.
Closing Comments & Adjourn
12:00 P.M.
Lunch – Vineyard Terrace
12:00 P.M.

Thank you for your interest in Utility Perspectives 2022.
Please complete and submit the following form to register.

All fields marked with a star (*) are required.
Each Attendee will be highlighted in the UP directory.
To submit the attendee's personal headshot, email [email protected]
Please Note: The actual room rates are as follows:
Meritage $329 & Vista Collina Premier Rooms $399
These prices may not be reflected when booking your reservation but will be reflected upon checking out.
The Welcome Reception will be held at the Vista Collina Village Lawn.
The symposium will be held across the street at The Meritage Resort in the Meritage Ballroom.
PLEASE ENJOY THE UTILITY PERSPECTIVES INFORMATIONAL VIDEO
What makes Utility Perspectives the most inspiring industry event of the year is the opportunity to exchange dialogue with some of the most notable CEOs, COOs, Chairmen and other top executives representing the industry's most influential organizations. Join the conversation with these organizations.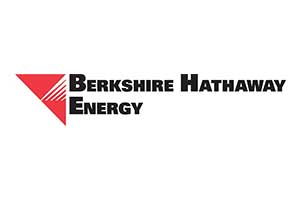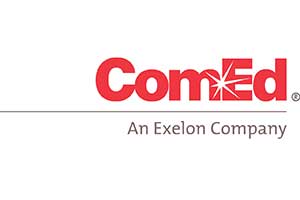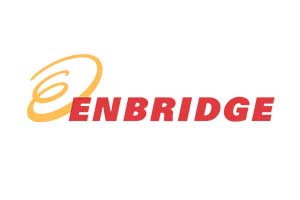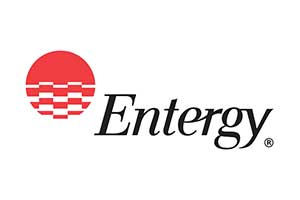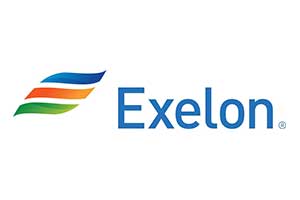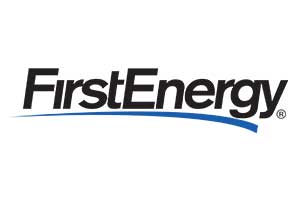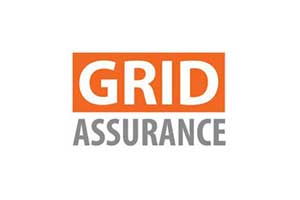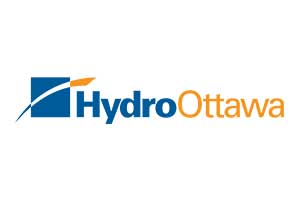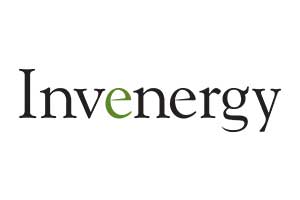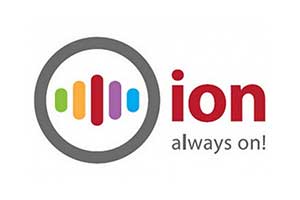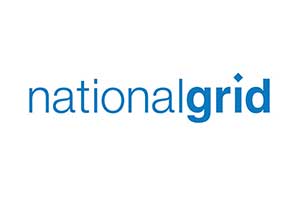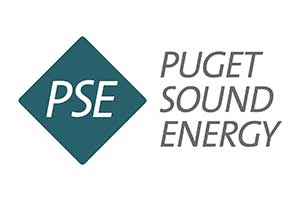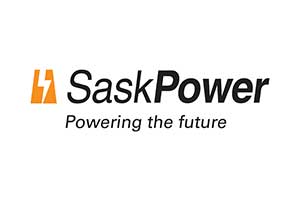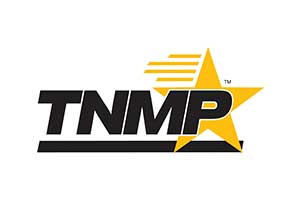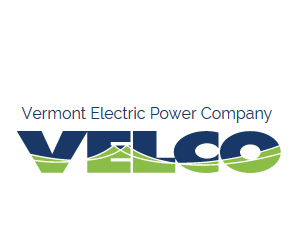 WE LOOK FORWARD TO SEEING YOU IN NAPA VALLEY, CALIFORNIA
2021 PANEL DISCUSSIONS AND SPEAKERS
MONDAY, OCTOBER 4
Speakers
Welcome to Charleston: Bob Blue, Dominion, President and CEO
Local Charity Introduction: Bob Blue and Duke Austin
Energy 2040
It has long been a goal of traditional and market-based regulation to ensure affordability and reliability of energy for customers. The addition of sustainability to that mix has stimulated a rapid and at times, uneven, transition of our North American power and natural gas sectors. This combination is driving fundamental shifts in technology, investment, regulatory policy, business strategy and industry structure. Three prominent energy utility CEOs sit down with Quanta Director Pat Wood to discuss this vibrant and volatile new world – its challenges and its opportunities.
Unlocking our Domestic Clean Energy Supply
Renewable energy is being successfully integrated across every ISO | RTO, and tens of thousands of megawatts of additional wind, solar and battery storage projects are in transmission queues awaiting deployment. Significant opportunities exist to expand transmission and utilize non-wire alternatives to allow additional renewable energy to be deployed, satisfying customer demand and providing robust economic development across the country.
Cybersecurity 
As we move farther into the digital age and increasingly move to an interconnected cyber system for everything from electricity to communications to transportation to industry, this panel will examine efforts currently underway to address issues and threats to cyber resiliency, future steps the industry must take to strengthen cyber resiliency, breakthroughs required and practical steps that each organization can take today.
Gas Distribution Panel
The Energy Industry is in a state of transition towards a clean, resilient energy future. America's natural gas utilities are balancing the complexity of renewable power integration, evolving federal, state and local policies & regulations and increased environmental, social, governance expectations. Projections show that natural gas pricing for residential consumers will remain widely affordable for the next 30 years. However, universal electrification movements continue despite being viewed as not affordable. Gas Utilities are embracing GHG reduction or decarbonization goals with renewable natural gas and hydrogen having the potential to play a substantial role. With natural gas utilities adding 663K customers every year and investing $91 million dollars every day, this panel will discuss how they are addressing these challenges and technology breakthroughs needed to deliver the safe, reliable and affordable clean energy future that Americans want and need while achieving environmental goals.
The Energy Workforce of the Future 
The year is 2041. Looking across the energy sector, panelists discuss what knowledge, skills and abilities will be key and more importantly, what must be done today to ensure those attributes are present in 2041.
Planning for Resilience 
Resilience of the electric grid is critical more than ever under the evolving impacts of climate change. The resulting effects of severe and abnormal weather events are already emerging across the work, eg: record temperatures observed in TX in the winter of 2021 have caused massive outages. The modernized and resilient electrical grid is also an enabler to increase penetration of renewable resources. An industry-wide holistic framework for resilience planning and investment prioritization is strongly needed to both mitigate and adapt to the evolving impacts on the electric grid. A consistent definition of resilience and a set of robust metrics to quantify it is the enabler of resilience planning frameworks across the electricity sector. This panel brings industry leaders to discuss how to plan for resilience, including concrete examples and solutions.
TUESDAY, OCTOBER 5
Challenges and Opportunities of an Integrates Electric Future 
Private sector investment and public sector support are aligning to promote a transformation to wide-scale electrification and the modernization of our electric infrastructure. Electrified transportation, microgrids, energy storage and technology all have important roles to play.
ESG | Diversity 
5G | Telecom 
CONTACT US
This site will be updated regularly as speakers and panels are confirmed for the October 2022 event.
Please check back for updates, further details, and registration information. Thank you!
For registration help and information on the 2022 event activities and schedule, contact Jacqui Weigman at 832-570-2043, or email [email protected]
If you have additional questions or suggestions about Utility Perspectives, contact Matt Mikeska at 630-729-4132.
MEET YOUR HOST: